While trying to file my Canadian taxes as a nonresident, using the "Income Tax and Benefit Return for Non-residents … of Canada" — since I live in the United States and am a tax resident of the United States — I ran into a really frustrating bug in the first 5 form fields.
The form doesn't accept non-Canadian provinces/territories and postal codes!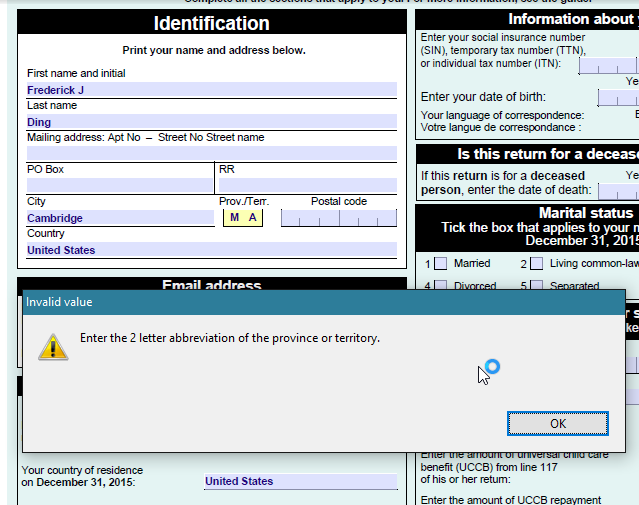 It's really foolish, because many of the people who would be filing this form are likely residing outside of Canada. That's why this version of the T1 return has an added Country field in the address block.
This is the kind of situation when PDF forms should just step back and allow free-form, unvalidated input.