I've been attending classes for nearly three weeks here at the University of Pennsylvania, and in this short month I have already experienced many aspects of college life: meeting new people, making new friends, learning new things, trying new things, seeing new places, and so on… (This post was originally drafted in September 2011 but has been revised for December 2011; the new intro follows.)
I just completed my first semester at the University of Pennsylvania. The past three months have brought me many joys: new friends, new experiences, and new knowledge. It's been a rollercoaster of sorts—the cycles of stress due to impending exams, strange sleeping patterns, and a litany of decisions from picking courses to prioritizing assignments. It has been, however, rewarding.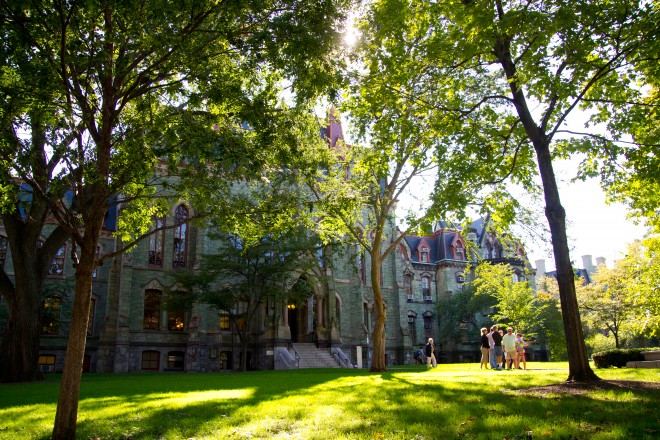 For those who have not yet left the warmth and comfort of a family home, the most important thing to know is that university life is quite unlike high school life. (You probably knew that already, but I wanted to confirm it nevertheless.) Yes, there will still be classes with people you know, but lectures are much bigger, and it is entirely possible that TAs and professors will grade your papers/tests without ever meeting you face to face. Of course, university life is also different in that you will be running your own life. I'll elaborate on this later.
For those who are experiencing university for the first time as well, it will be interesting to compare your experiences to mine. Every university has its own unique atmosphere, level of academic rigour, diversity of students, breadth of opportunities, and social climate. Of course, there are some common traits, such as students' immense freedom, increased responsibilities (not only in time management, but in eating well, shopping for basic living needs, doing laundry, etc).
To anyone who is reading this post, I want to make it clear that anything subjective I write is only my personal opinion. My perception of Penn, or of college life, may differ significantly from that of someone else in a different social circle, program of study, or undergraduate school; it may also differ from that of someone who is living a (virtually) identical life. Even if I am experiencing something joyful at Penn, I cannot guarantee that you would make the same conclusions after the same experiences. The same goes for anything I complain about. Still, this post will contain objective information about the educational experience at the University of Pennsylvania.
Notice of Americanism: I will use the term 'college' to refer to four-year institutions, like the University of Pennsylvania, interchangeably with the term 'university.' Don't let this confuse you, my non-American reader.
Let's jump right into how I feel about life at university in general.