Did anybody else notice this?
BREAKING: Win10 includes new fonts: Arial Nova, Georgia Pro, Gill Sans Nova, Neue Haas Grotesk Text Pro, Verdana Pro. pic.twitter.com/KqSWhXTmTj

— Frederick Ding (@FrederickDing) July 8, 2015
They're hidden away in the optional features ("Pan-European Supplemental Fonts"), but easily installable from Settings -> System -> Apps & features -> Manage optional features.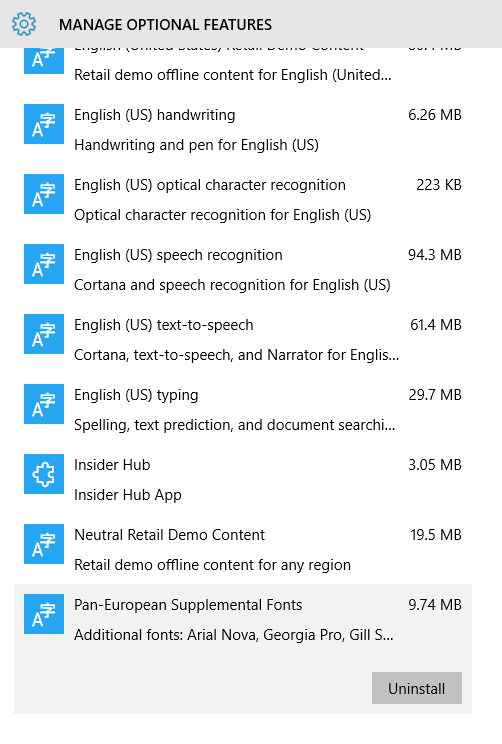 Most of these are a refresh on classic Windows fonts like Arial, Georgia, and Verdana, but they should come as a welcome surprise!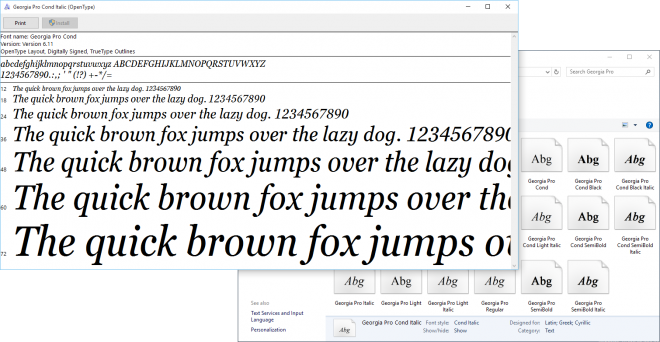 Happy prerelease testing!