I was bored. At 4 in the morning. And I had just received a summary of a story about someone who sent an FOIA request to US Customs and Border Protection.
So I decided to do the same.
Here's a redacted copy of my letter to CBP requesting two categories of records.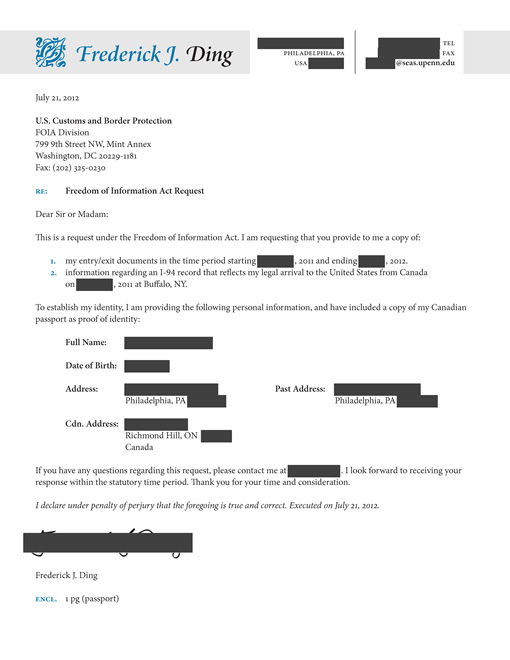 If you're a (non-)resident alien, try it too — you can use this as a template!