Over dinner this week, I was revealed as one of those weirdos who actually read the fine print. Yep, once in a while—embarrassingly often—I'll actually dig right into those long documents that come with the health insurance, the credit card offer, or the website signup.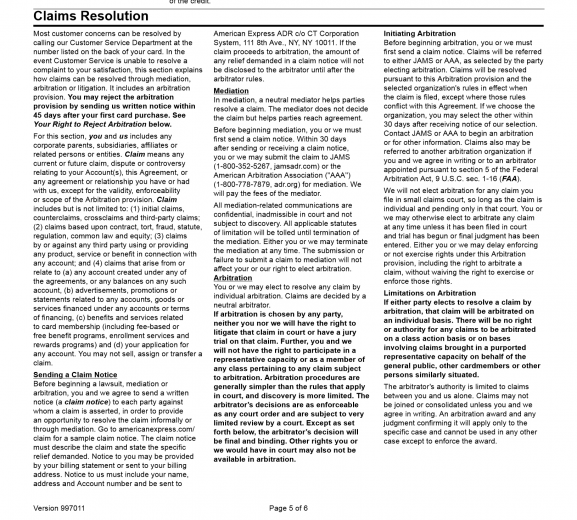 Why? Because the purpose of these "Terms and Conditions," or "Cardmember Agreements," or whatever else they're calling these lengthy, prewritten, one-sided contracts, is to modify default legal rules/rights in such a way that benefits the parties that wrote them. So, even if I don't have any practical choice in whether or not to use Facebook, even if I can't really negotiate with American Express and rewrite the terms of the extended warranty, at the very least it's useful to know what my rights are—and what hidden benefits there might be that most people don't know about.
So a friend thought it might be fun if I just occasionally write about these things. Perhaps a sort of Bad Terms & Conditions section on my blog, or … Digging through the Fine Print…
Still working on the name.
I'll try not to fall into the bad habit of labelling companies "fascists" or something similarly colourful, which other blogs highlighting these issues inevitably find themselves doing. (I mean, literally every company that deserves any business does it, so what's a conscientious consumer to do?) For what it's worth, Consumerist already writes about this and does a pretty good job of it.
Here's some initial reading material on the matter.
Forced arbitration clauses
The New York Times recently published a fantastic feature about forced arbitration clauses in just about every conceivable form contract, particularly in credit card agreements. The picture above is one of them.[1]
Arbitration clauses effectively deprive consumers of legal remedies through the judicial system, by barring individuals from suing in court,[2] where procedural and constitutional safeguards ostensibly equalize the playing field (that is, except for the costly attorneys), and instead directing such disputes into private companies hired to resolve them.
The consequences of arbitration clauses can be seen far beyond the financial sector. Even lawsuits that would not have been brought by a class have been forced out of the courts, according to the Times investigation. Taking Wall Street's lead, businesses — including obstetrics practices, private schools and funeral homes — have employed arbitration clauses to shield themselves from liability, interviews and arbitration and court records show.

Thousands of cases brought by single plaintiffs over fraud, wrongful death and rape are now being decided behind closed doors. And the rules of arbitration largely favor companies, which can even steer cases to friendly arbitrators, interviews and records show.
Even if we think we have legal rights—and I mean private rights arising out of contract, e.g. the right not to be mistakenly billed bank fees (one situation the Times mentioned)—how can we enforce those rights if no court will can hear the case, and the arbitration companies are biased in favour of their repeat clients, the Big Bad Corps?
I don't have an answer. Neither does the Times. But this is just an example of the big problem which must be brought to consumers' attention, even if there seems to be nothing we can do about it. Sooner or later, some kind of action is inevitable, either because a young enterprising lawyer gets his day in court, or because it becomes such a big problem that Congress or the Supreme Court is forced to revisit forced arbitration.
Footnotes

| | | |
| --- | --- | --- |
| 1 | ↑ | As it happens, I sent in a form to opt out of the arbitration clause in my Amex agreement. I doubt I'll ever be in a situation to sue or be sued, but I hope to at least preserve those legal rights. |
| 2 | ↑ | Except in small claims court, where money damages are limited, individuals are not allowed to have a lawyer (while the company, which is not a natural person with flesh and bones, obviously must be represented by someone… likely a lawyer), and generally there is no pretrial discovery to compel the production of evidence from the other side. |